Student Clubs
---
Supporting Student Clubs
An important part of SNUAC's efforts to nurture next-generation specialists in Asia is the consistent support for two student clubs engaging in activities related to Asian culture and regional issues.
"Amigo," A Club for Students Who Care about Asia's Future
"Amigo" is an abbreviation of a Korean phrase meaning "a gathering of those who care about the future of Asia." The club is a reading group where members select, read, and discuss books on Asia-related topics. In addition to conducting weekly reading seminars, members organize book talks where they invite authors to discuss their books.
For 2017, the club explored the topic on Islam and Southeast Asia in the first semester and investigated China's policy for ethnic minorities and their culture in the second semester.
Please inquire about the SNUAC student clubs at  snuac_pr@snu.ac.kr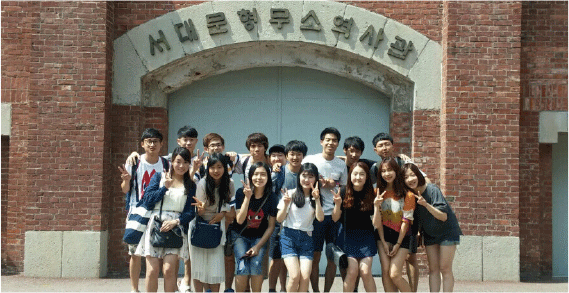 Foundation of Intercultural Cooperation 'FICS'
FICS (The Foundation of Intercultural Cooperation by Students) is a social research and exchange club with the mission of "Sharing Ideas and Reaching a New Realization." A club of the same name operates in the Univ. of Tokyo, and the two clubs closely interact. During the semester, each club pursues research individually, and every August, all members spend a week in Seoul and a week in Tokyo to discuss the problems of Korean and Japanese societies and possible solutions based on their research findings.
To prepare for the 2017 session with students from Univ. of Tokyo, the FICS members visited the National Assembly, Changdeokgung Palace, and other places in Seoul and led discussions on topics of North Korean nuclear issue, gender equality, and regional dialect.