KF Global e-School
---
KF Global e-School Program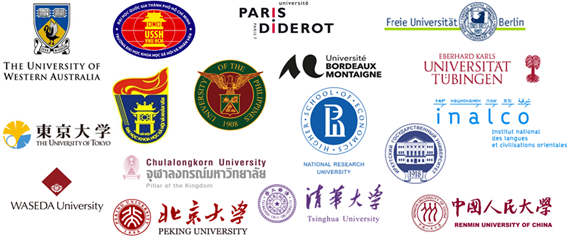 In response to the increasing interest overseas in rapid changes experienced by Korea, SNUAC, with support of the Korea Foundation (KF), has been designing and offering various courses in Korean studies to foreign students since 2011. Several formats were experimented in order to develop a new educational model for real-time video lectures. Over the past 10 years, the SNUAC has provided 90 courses to 1,995 students at 17 universities in 9 countries.
Moreover, the e-School Program has become the flagship educational program of SNUAC, where the Center collaborates with other prestigious universities and integrates education and research with diverse types of international exchange for the purpose of creating a new, sustainable model of education. As of 2020, the participants in SNUAC's e-School program are Tsinghua Univ. (China), the Univ. of Tubingen (Germany), Paris Diderot Univ. and Bordeaux Montaigne Univ. (France), the Univ. of Social Sciences and Humanities–Vietnam Nat'l Univ. Hanoi (Vietnam), the Univ. of Social Sciences and Humanities–Vietnam Nat'l Univ. Ho Chi Minh (Vietnam), University of the Philippines (Philippines), and Irkutsk State Univ. (Russia). From 2021, more universities in the New Southern and New Northern regions will join as partner universities.
In addition, KF Global e-School Fellowship Program is funded by the KF and co-organized with SNU Office of International Affairs to fund travel expenses, enrollment fees for international summer courses, and accommodation. During their stay in Seoul, the participants are given the opportunity to deepen their knowledge of Korea by interacting with SNUAC interns and student club members.
SNUAC will continuously provide education programs for international students from prestigious universities who are interested in Korean society.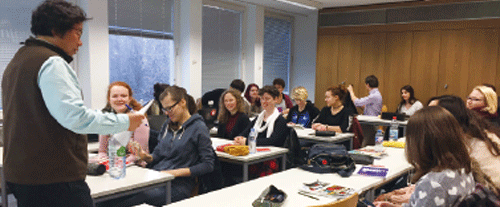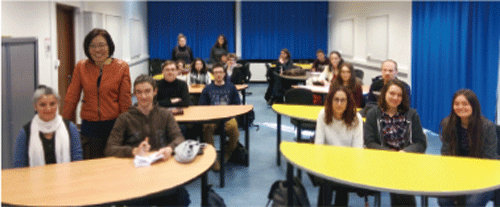 Courses Offered in e-School