[News] SNUAC Ranks 1st Among 31 SNU Research Institutes in Humanities and Social Sciences
---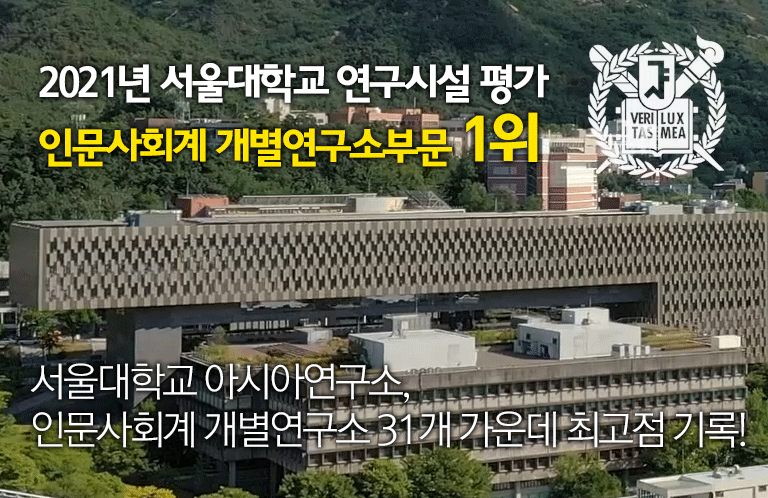 SNUAC ranked first among the 31 separate research institutes in the field of humanities and social sciences at SNU, in the 2021 SNU Research Facilities Evaluation.
SNUAC received evenly high scores in 1) research institute organization and operation (15 points), 2) conditions for research (20 points), 3) research institute activities (50 points), and 4) plans for improvement (15 points). SNUAC scored 88.08 points out of 100 total and ranked first outrunning the runner-up research institute with 85.04 points.
Members of the SNUAC community celebrated this great news and revealed their plans to seek future directions for the sustained development of SNUAC.