Seoul as a Method: Turn on OO of Seoul!
---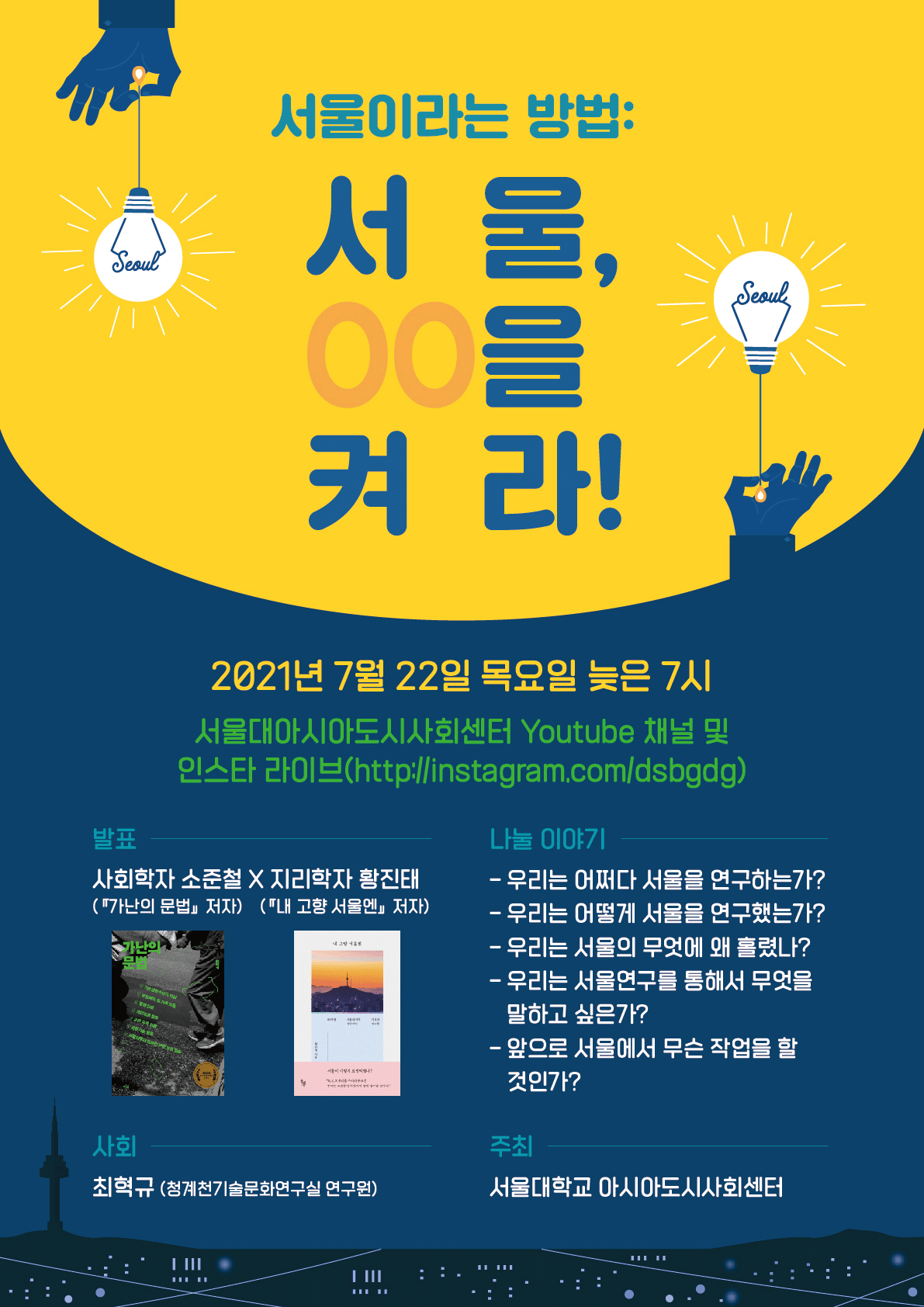 Date: July 22nd, Thursday, 2021 19:00 – 21:00
Online via YouTube & Instagram Live
---
Moderator:
Hyeok Gyu Choi (Researcher, Cheonggyecheon Technological Culture Laboratory)
Speakers:
Jin-Tae Hwang (Research Fellow, Center for Asian Urban Societies, SNUAC)
Junchol So (Ph.D. Candidate in Sociology, The Graduate School of Korean Studies)
Topics:
How have we come to study Seoul?
How have we studied Seoul?
What about Seoul were we attracted to and why?
What do we want to say through our studies on Seoul?
What kind of work will we do in Seoul?
YouTube (https://www.youtube.com/channel/UCom34qgqylcFwLhGPwd3iFg),
Instagram (http://instagram.com/dsbgdg)