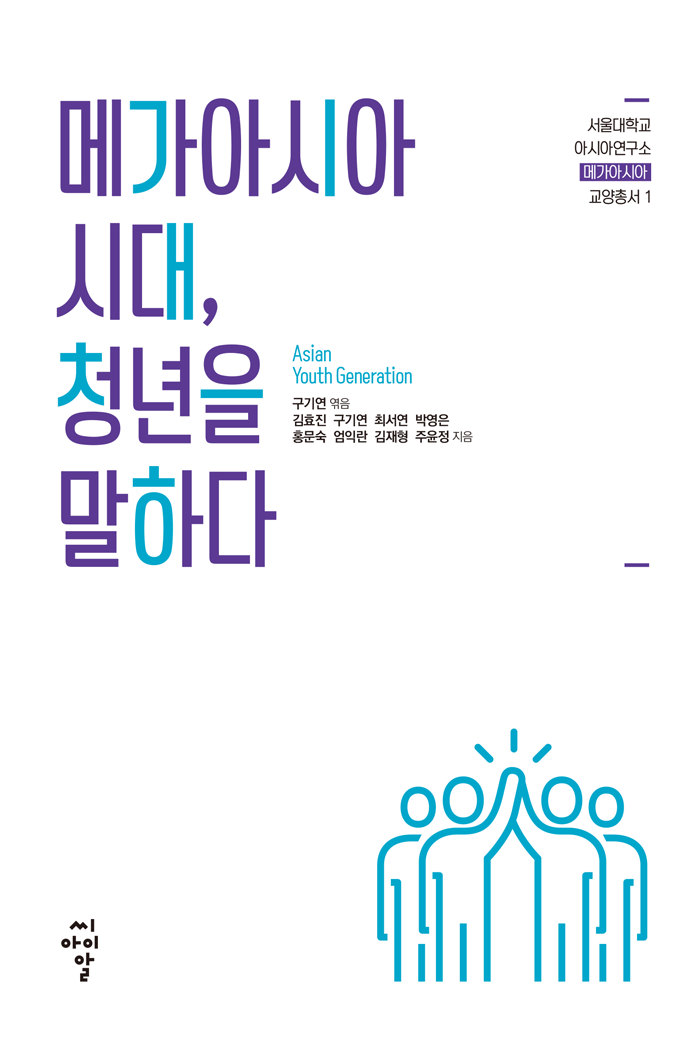 Authors: SNUAC
Publication Date: March / 2021
Publisher: CIR
Asian Youth Generation, Speaking of Asia's Hope, Future, and Resistance
As the crisis of uncertainty rises globally, youth generations are often regarded as those under the social problems faced by each society. The youth generations in Asia directly experience social pressure and burden, eventually facing the affect of 'rage' and 'hatred' due to the youth unemployment issue caused by harsh flows of neo-liberalism and the global economic crisis. The unprecedented crisis of the COVID-19 pandemic that was started in early 2020 in Asia is presenting an even more frustrating reality to the Asian youth, and the youth are confronting the need to adapt to new education systems and changes in the labor market.
Especially, the Korean youth generation of the 21st century appears to be manifesting the characteristic of 'survivalism' through the dynamics of their minds in the anxiety for survival and desires around competitions. The Asian youth generations who are facing harsh survivalism in the era of competition inevitably experience a sense of failure or listlessness.
In such a flow of the times and precarious situations, the Asian youth generations are still imprinted as the 'hope of Asia'. The youth in each cultural sphere have been synchronically and diachronically regarded as the symbol of the 'future'. In all regions of Asia, the youth are considered the generation that can speak of hope for their countries and even Asia as a whole, and Asians dream of the future through the youth. Asian youth especially has played a major role in leading the destiny in the field of Asia's historical fluctuations and economic development. Asian youth generations are creating new civil society movements or political flows even in the face of various depressing situations.
Authors
Author: Seoul National University Asia Center
Contributors
Hyojin Kim, Assistant Professor, Institute for Japanese Studies, SNU
Gi Yeon Koo, HK Research Professor, SNUAC
Seo-Yeon Choi, Lecturer, Dept. of Asian Languages & Civilizations, SNU
Young Eun Park, HK Professor, Asia-Pacific Research Center, Hanyang University
Mun-Suk Hong, Assistant Professor, Dept. of International Development Cooperation, Busan ​​University of Foreign Studies
Ikran Eom, Assistant Professor, Liberal Arts College, Dankook University
JaeHyung Kim, Assistant Professor, Dept. of Culture of Liberal Arts, Korea National Open University
Yunjeong Joo, Research Fellow, Center for Social Sciences, SNU