Winter 2021 KOSSDA Methodology Workshop
---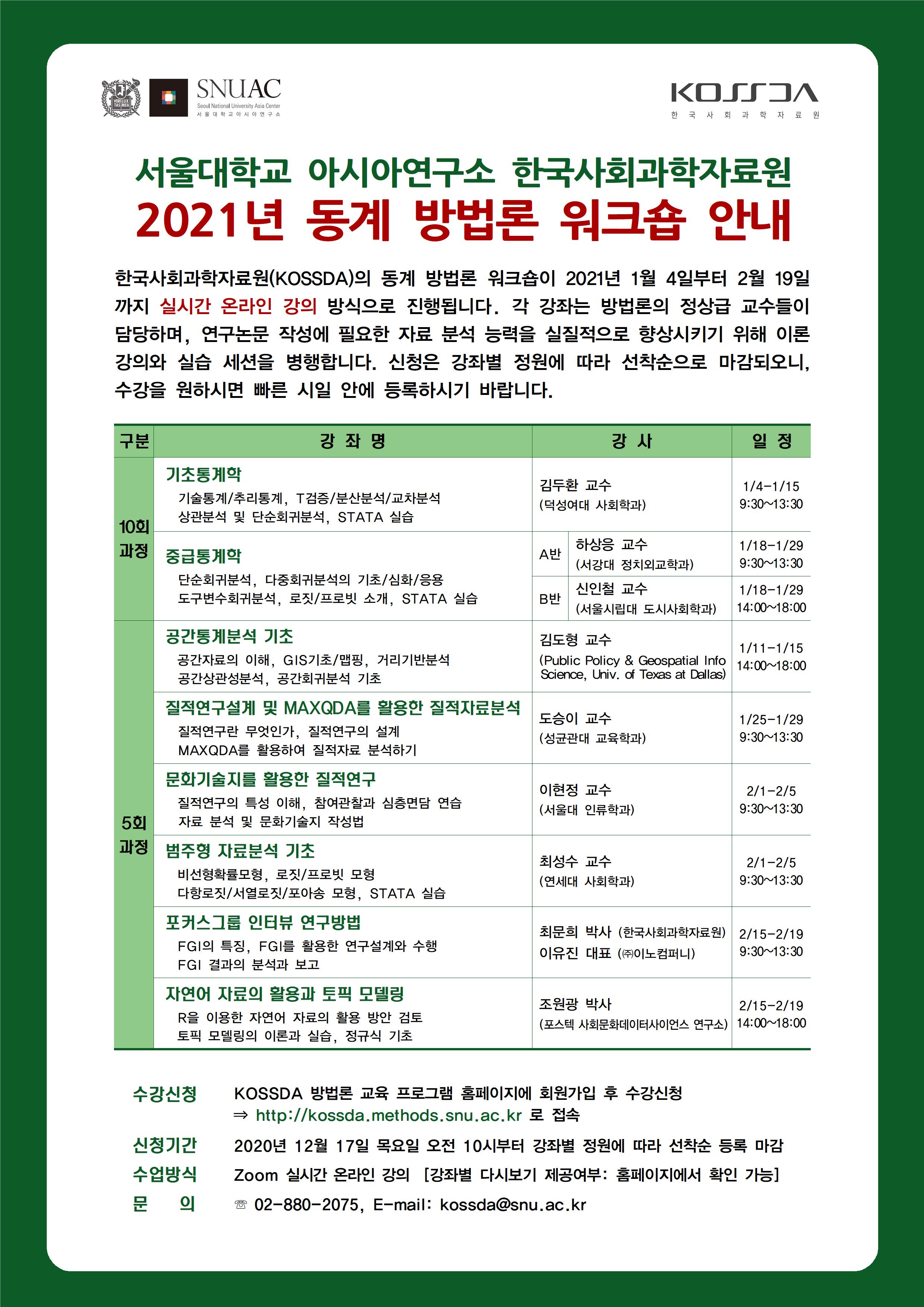 Dates: January 4 – February 19, 2021
Location: SNU Gwanak & Yeongeon campuses
Inquiry : KOSSDA / +82-2-880-2075 / kossda@snu.ac.kr
---
Seoul National University Asia Center's Korean Social Science Data Archive (KOSSDA)'s Winter 2021 Methodology Workshop will be held from the 4th of January to the 19th of February. This workshop will be offered online that includes lectures and practical training on quantitative and qualitative research Methodology. There are limited spaces available and the registration will be accepted in the order of application.
Dates: January 4 – February 19, 2021
Courses: Introductory Statistics, Intermediate Statistics A/B, Introduction to Spatial Statistical Analysis, Qualitative Research Design and Qualitative Data Analysis using MAXQDA, Qualitative Research using Ethnographic Methodology, Introduction to Categorical Data Analysis, Focus Group Interview Methodology, Natural Language Processing and Topic Modeling
– All courses will be offered online using zoom.
– Registration begins from 10AM, Thursday, 17 December, 2020
Tuition fee: Both credit cards and bank transfer available
Inquiry: +82-2-880-2075 / kossda@snu.ac.kr