2018 Culture Week of Thailand: Sawatdee Thailand
---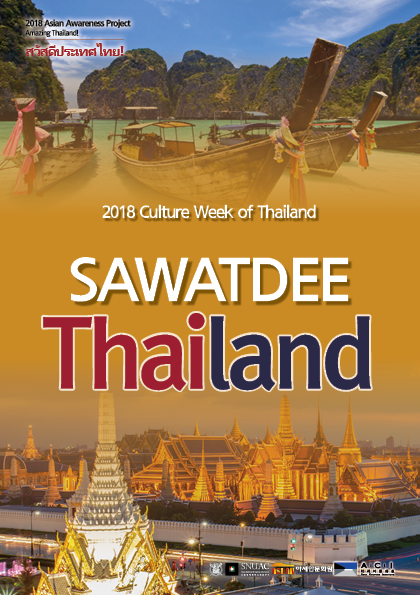 Dates: 5th-8th November, 2018
Venue: Seoul National University Asia Center (Bldg#101)
Organizer: SNUAC
Inquiry: +82-2-880-2692  / snuac@snu.ac.kr
Ever since the establishment of the diplomatic relationship between Korea and Thailand in 1958, the two countries have developed friendly relations in the fields of politics, economy, society, and culture. Thailand is one of the countries that sent troops to help Korea during the Korean War and thousands of young Thai soldiers have made sacrifices for Korea during the war. Thailand is an important country as a center of the ASEAN and all-time popular tourist destination. Seoul National University Asia Center (SNUAC) is hosting the Asian Cultural Awareness Project: 2018 Culture Week of Thailand. SNUAC is delighted to invite you to this year's Culture Week of Thailand to gain new insights on Thailand.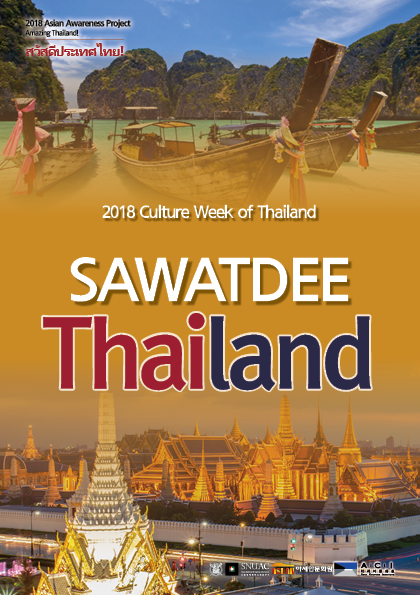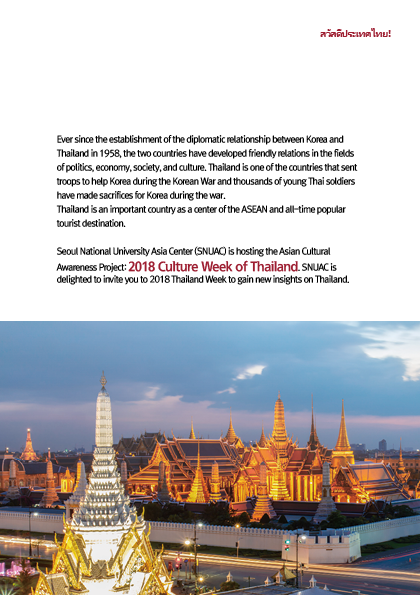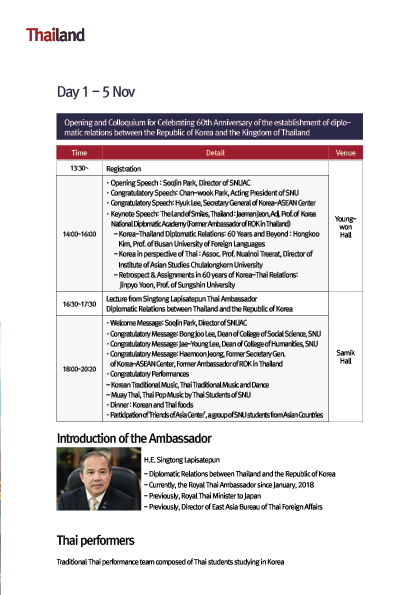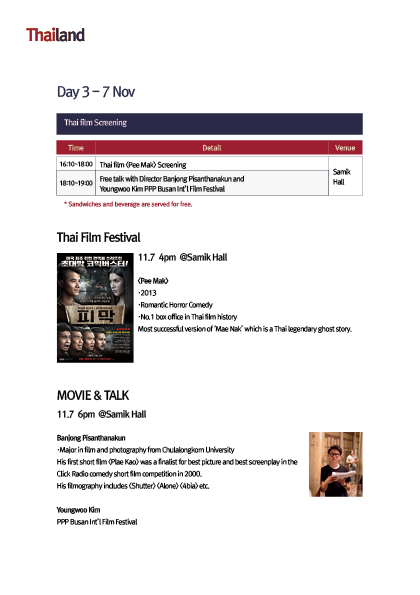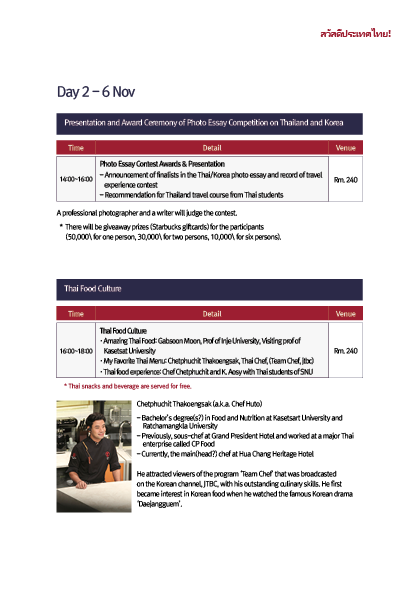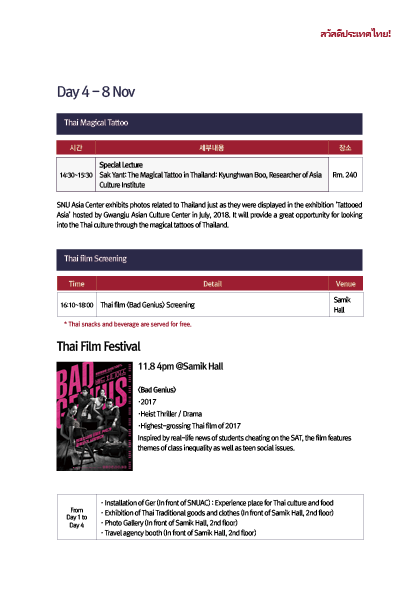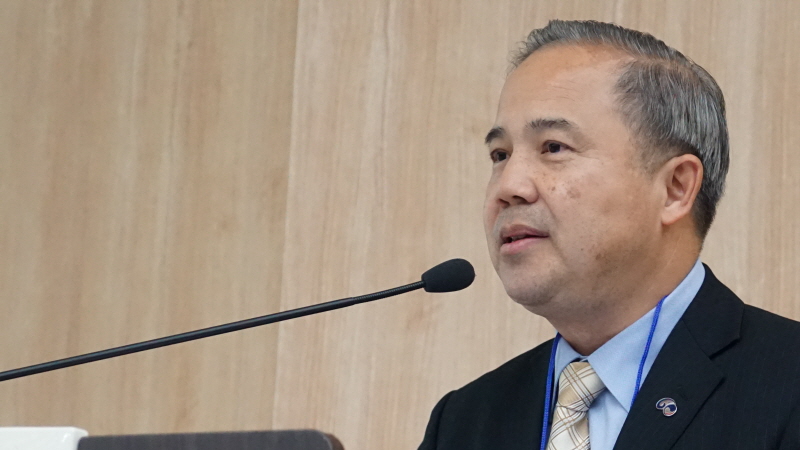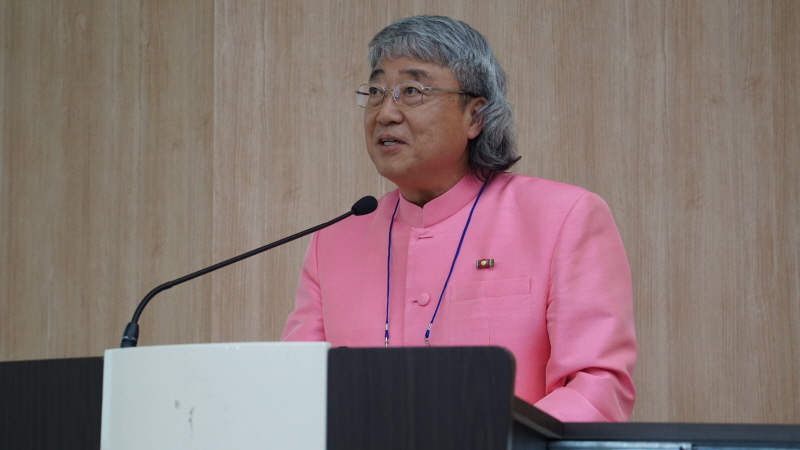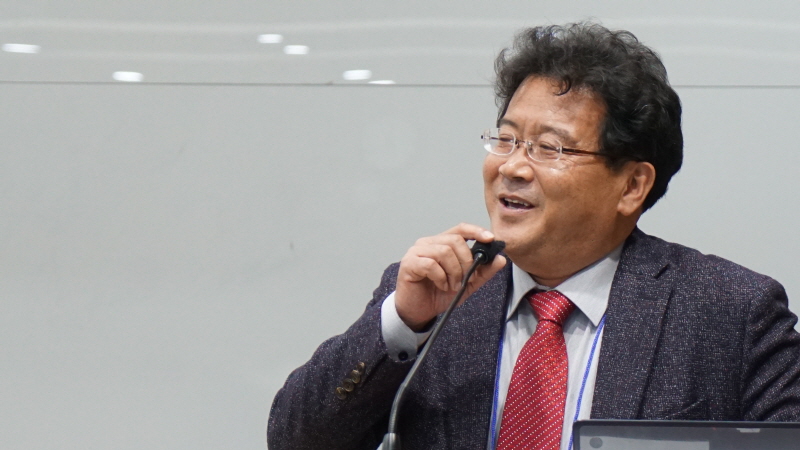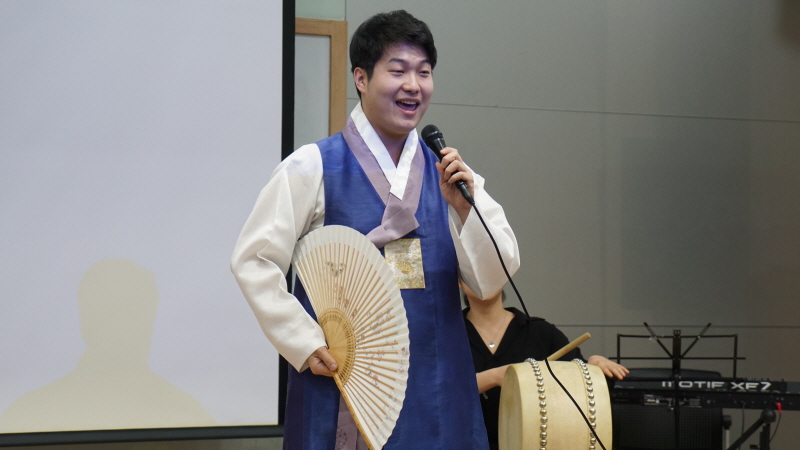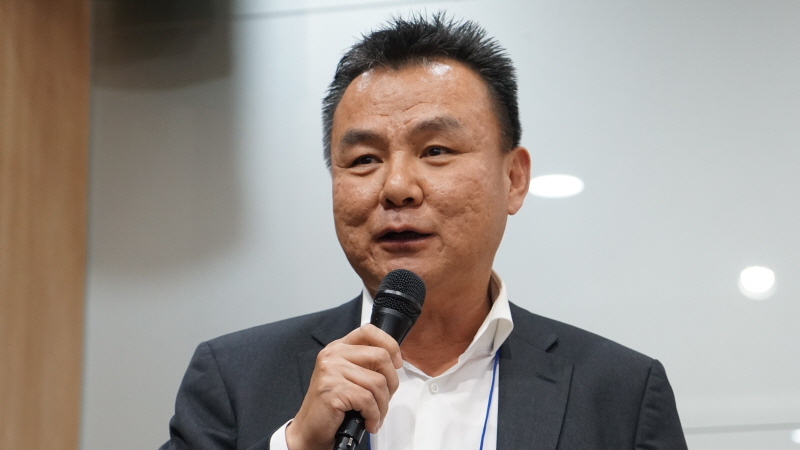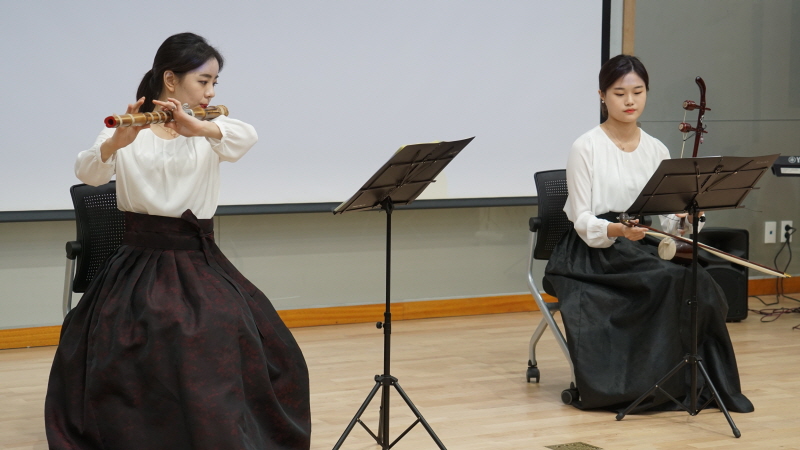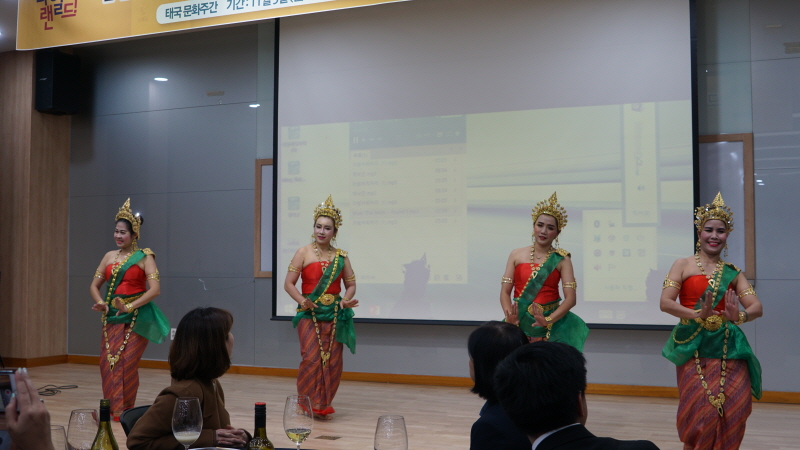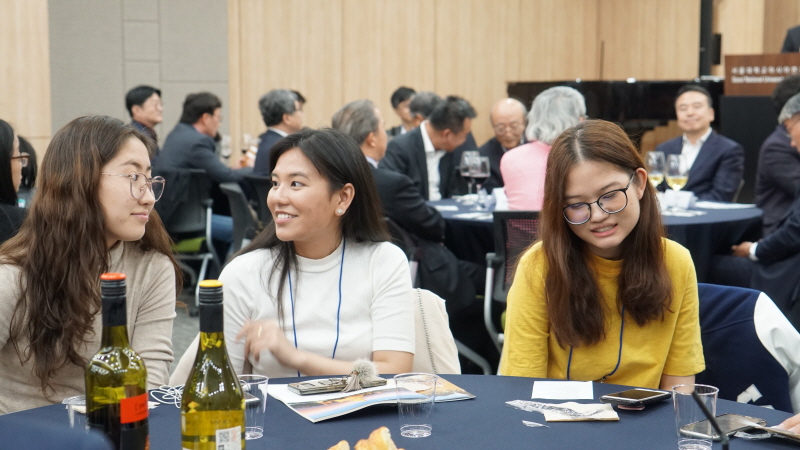 On November 5th, the first day of the 2018 Culture Week of Thailand, part of the Asian Awareness Project celebrating 60 years of diplomatic relations between Korea and Thailand, began with the opening ceremony that brought together renowned figures including the Thai Ambassador H.E. Singtong Lapisatepun, Professor Jaeman Jeon from Korea National Diplomatic Academy (former Ambassador of ROK in Thailand), Dean Bong Joo Lee from College of Social Sciences at SNU, and Dean Jae-Young Lee from College of Humanities at SNU. The opening ceremony started out with an opening speech by Director SooJin Park from SNUAC followed by congratulatory messages and keynote speeches by guest speakers. The first day of the Culture week was comprised of various cultural events and it was rounded off with a banquet serving Korean and Thai cuisine along with traditional performances by Korean and Thai students.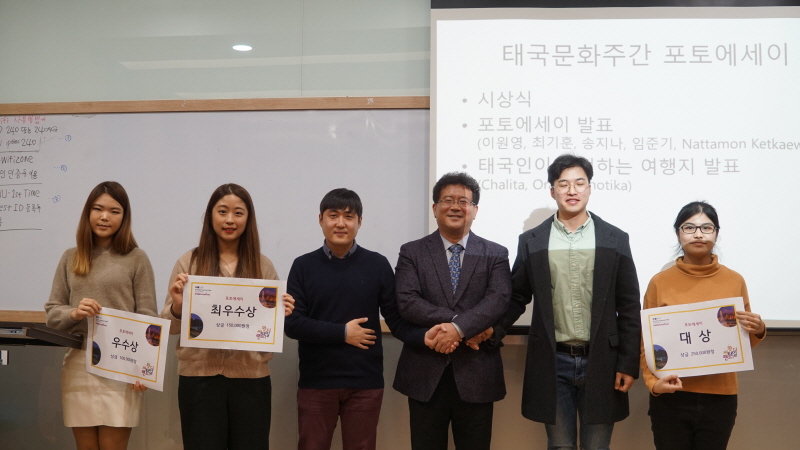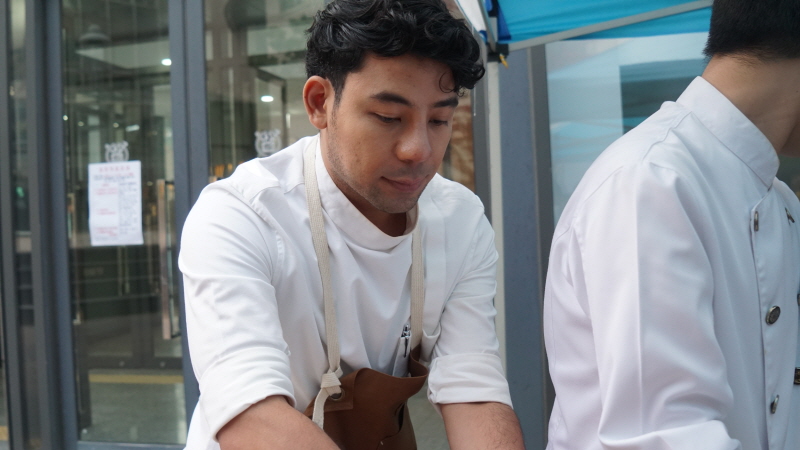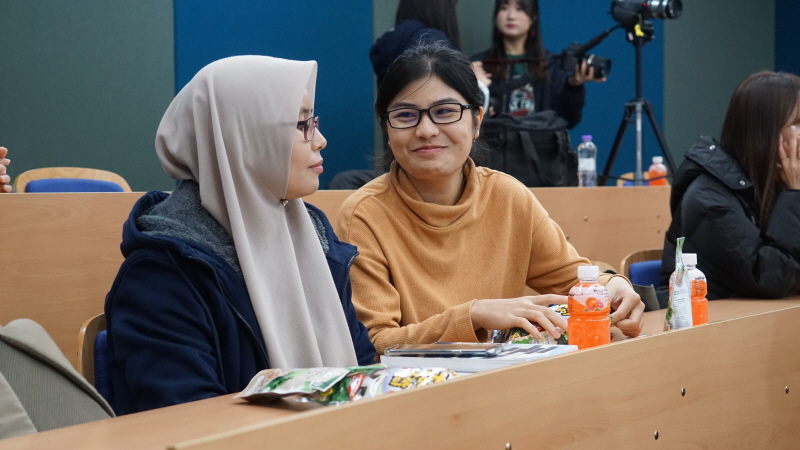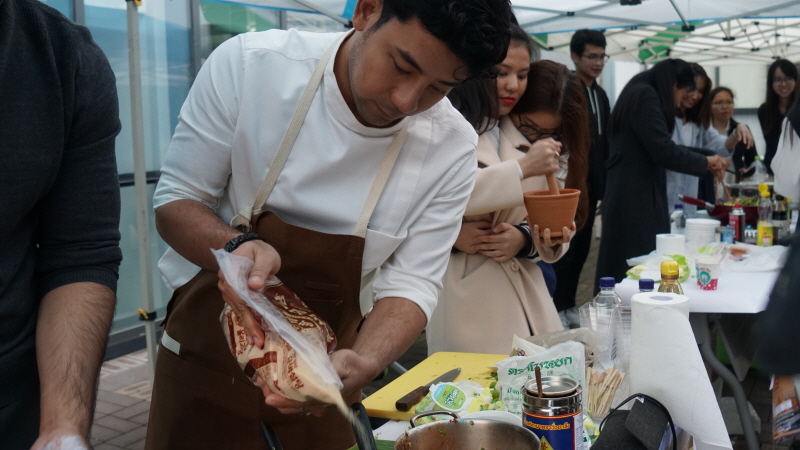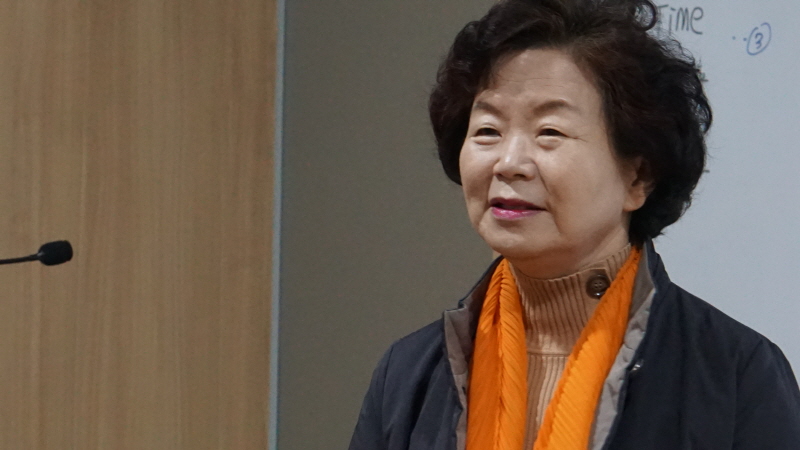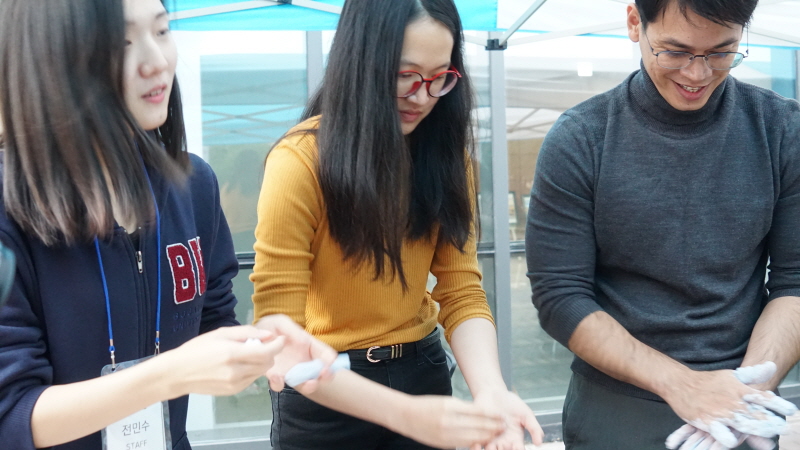 On November 6th, the second day of the 2018 Culture Week of Thailand, participatory programs for students were held. The programs started out with the award ceremony of photo essay competition along with presentations by the five student prize winners. A special lecture on Thai food culture by Professor Gabsoon Moon from Inje University followed afterwards. The day was highlighted by its last program, Thai cooking demonstration, that invited Chef Chetphuchit Thakoengsak (a.k.a. Chef Huto) who attracted viewers of the program "Team Chef" that was broadcasted on the Korean channel, JTBC, with his outstanding culinary skills and many participants came to see and taste Chef Huto's culinary works.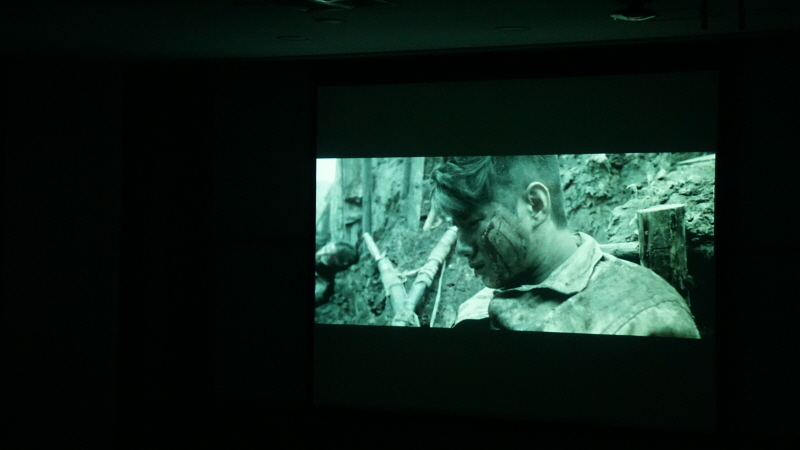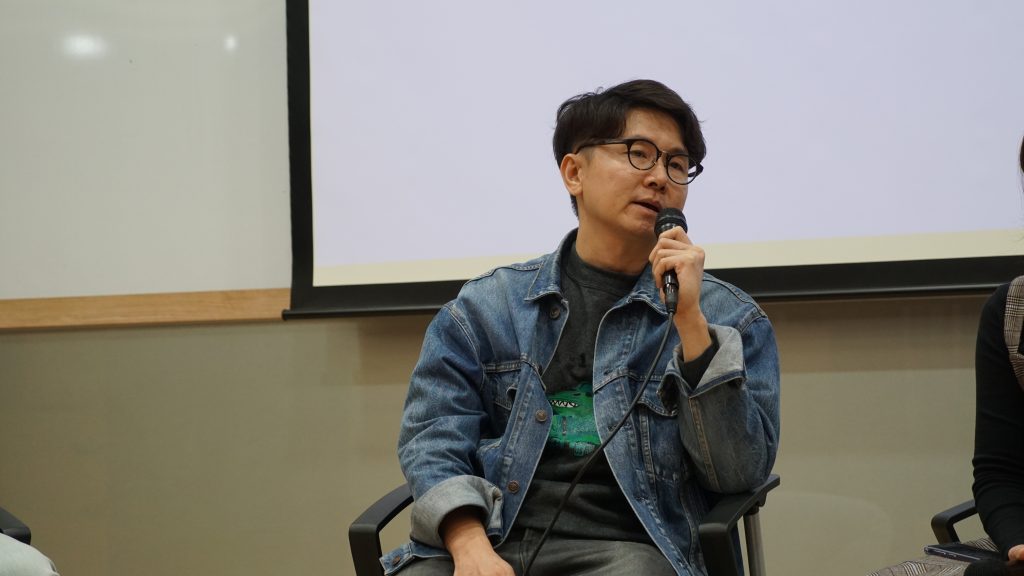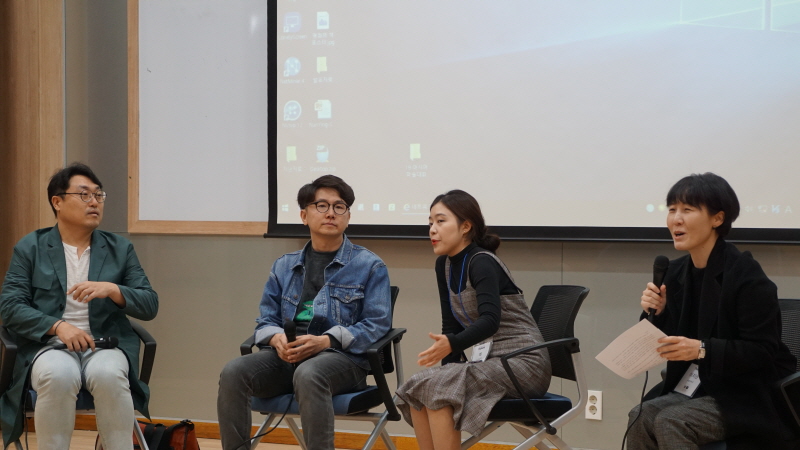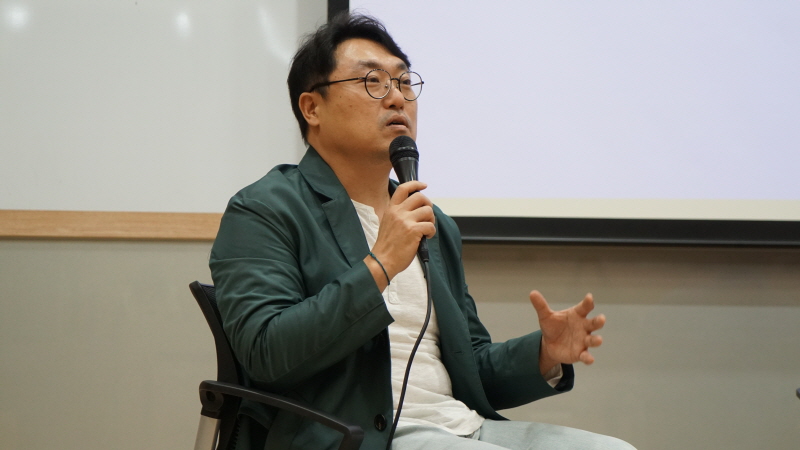 The third day of the 2018 Culture Week of Thailand explored Thai film industry, the heart of popular culture, by organizing the screening of <Pee Mak> which is a popular Thai movie that has ranked number one in box office in Thai film history. 'Movie Talk' with <Pee Mak> Director Banjong Pisanthanakun and Youngwoo Kim from PPP Busan International Film Festival followed the film screening.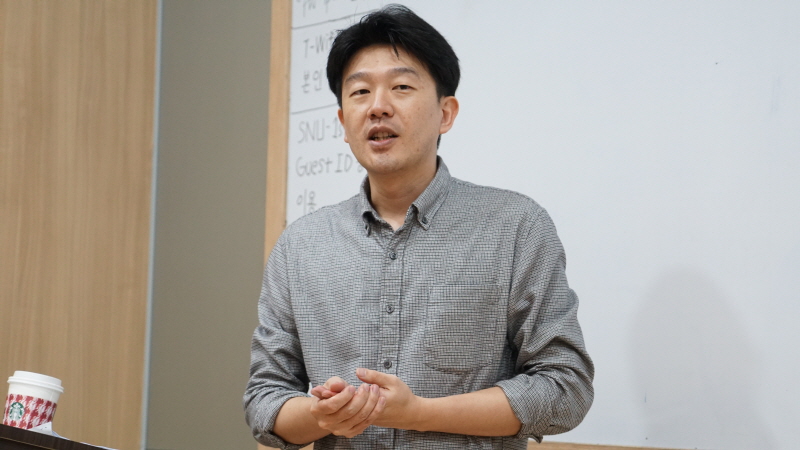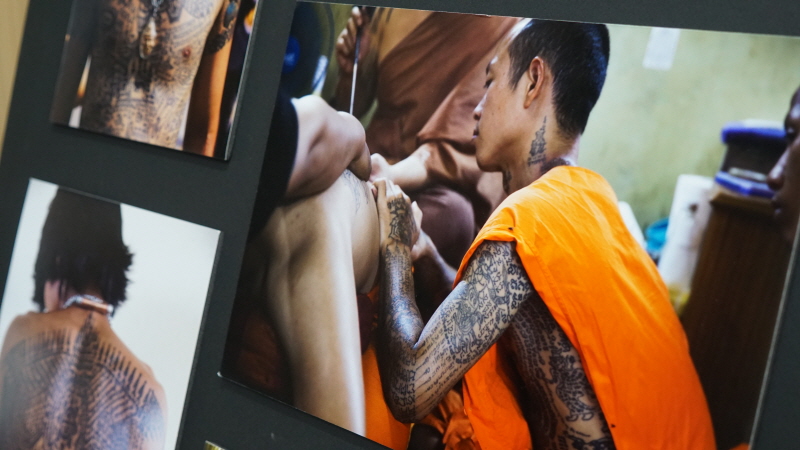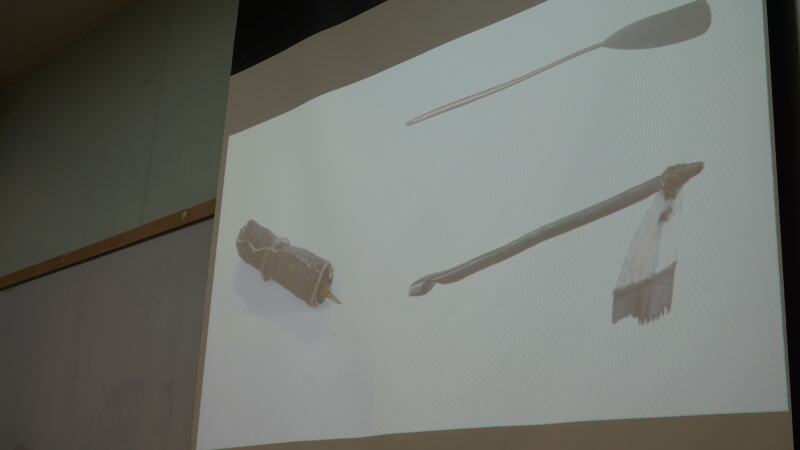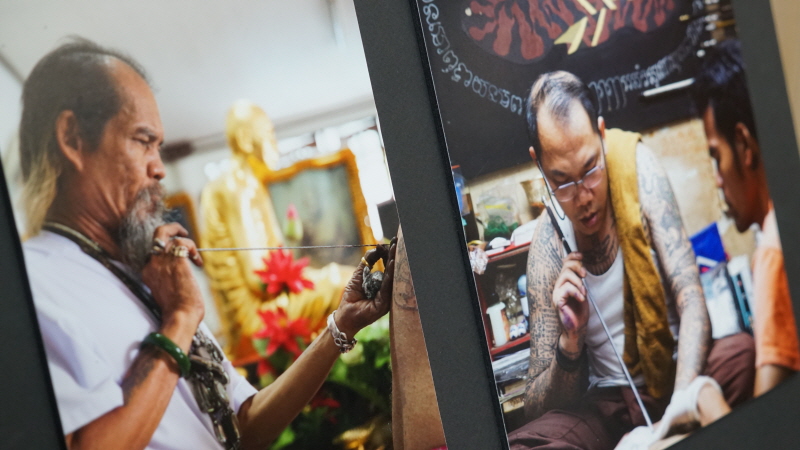 'Magical Culture' was the theme of the last day of the 2018 Cultural Week of Thailand. Kyunghwan Boo a researcher from Asia Culture Institute gave a special lecture on "Sak Yant: The Magical Tattoo in Thailand." 'Sak' means "to tap" or, "to tattoo", and 'Yant' means "Yantra" which is originally derived from the Sanskrit word "YANTRA". The Sak Yant Tattoo has become ingrained in the Thai culture as a way to provide protection and gain good luck through the mystical side of traditional philosophies and the Buddhist influence. The history and methods of Thai magical tattoos were explored in this special lecture. There also was an exhibition of photos related to Thailand just as they were displayed in the exhibition 'Tattooed Asia' hosted by Gwangju Asian Culture Center in July, 2018. The last day's programs provided a great opportunity for looking into the Thai culture.