Political Development and International Relations between Indonesia and Korea
---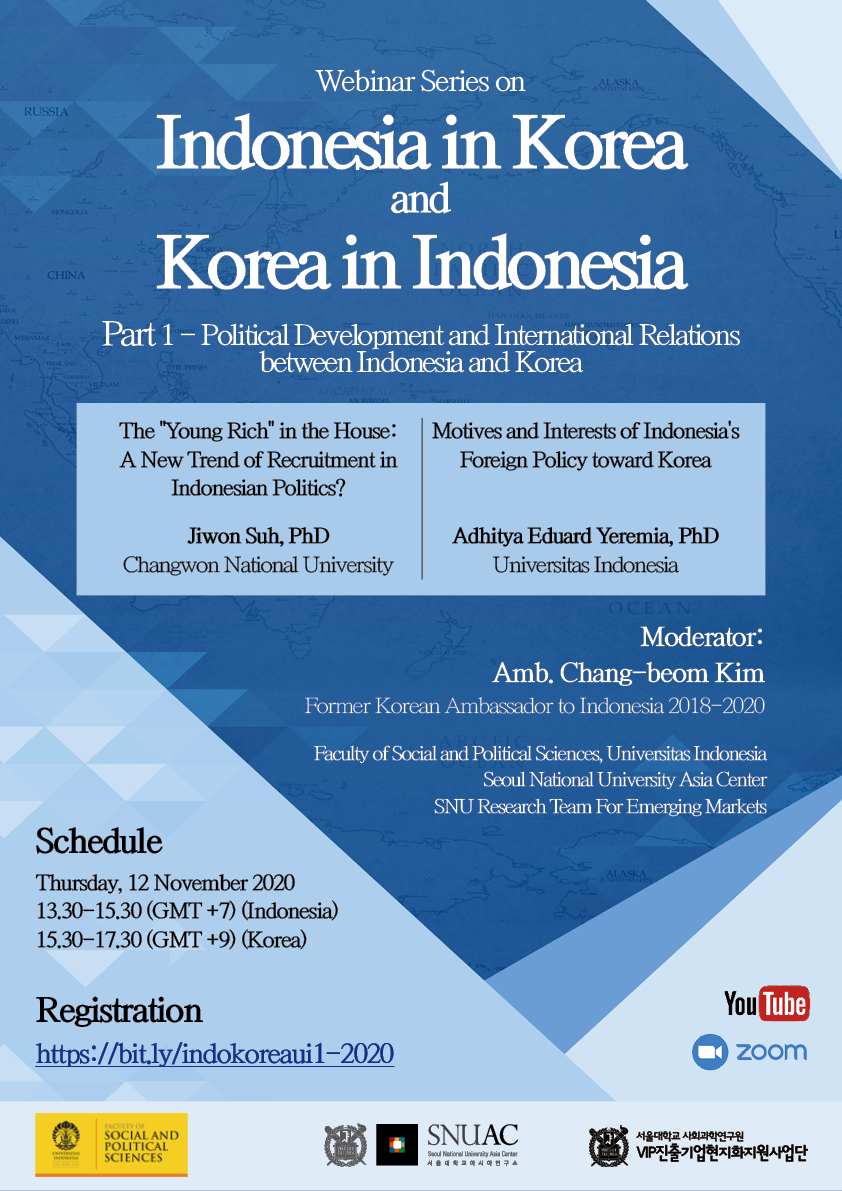 Date: November 12th, Thursday, 2020 13:30 – 15:30 (GMT+7 Indonesia), 15:30 – 17:30 (GMT +9 Korea)
Online via Zoom & YouTube [in English]
---
SNUAC and the Faculty of Social and Political Sciences at Univeritas Indonesia have programmed a webinar series to explore the interconnection between the two countries in terms of politics, society, culture, and international relations based on their expanded exchanges and cooperation.
This webinar series, entitled "Indonesia in Korea and Korea in Indonesia", will consist of two events with major Korean scholars of Indonesian studies and major Indonesian scholars of Korean studies.
The first webinar on 'Political Development and International Relations between Indonesia and Korea' will deal with the recent Indonesian political phenomena and Indonesia's diplomatic policy toward Korea, and the second webinar on 'Social and Cultural Connections between Korea and Indonesia' will critically analyze Indonesia's response to COVID-19 as well as discuss K-Pop in Indonesia and the migrant issue between the two countries.
To participate in the two webinar events on November 12th and 26th, please register via the link below. Presenter bio and abstracts can be downloaded from below.