Mobility and Satisfaction of Urban Public Services in Shandong, China
---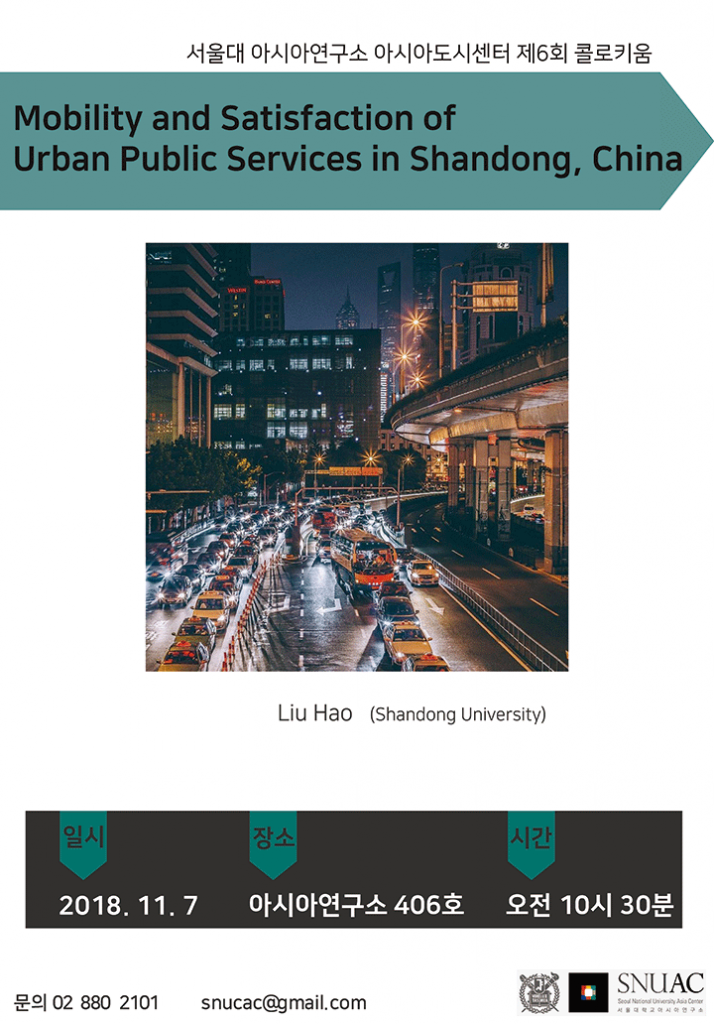 Colloquium
Date & Time: Wednesday, 7 November, 2018, 10:30
Place: Room #406, SNUAC(Bldg#101)
Organizers: SNUAC Center for Asian Cities
Inquiry: +82-2-880-2101 / snucac@gmail.com
*The lecture will be in Chinese and Chinese-Korean interpretation will be provided.
Liu Hao is currently an Assistant Professor at the Department of Public Management, School of Political Science and Public Administration, Shandong University (China). He is visiting Seoul National University Asia Center (SNUAC) as a visiting scholar. He received his Ph.D. in regional economics from Peking University and B.Sc. in economic geography from the Central China Normal University.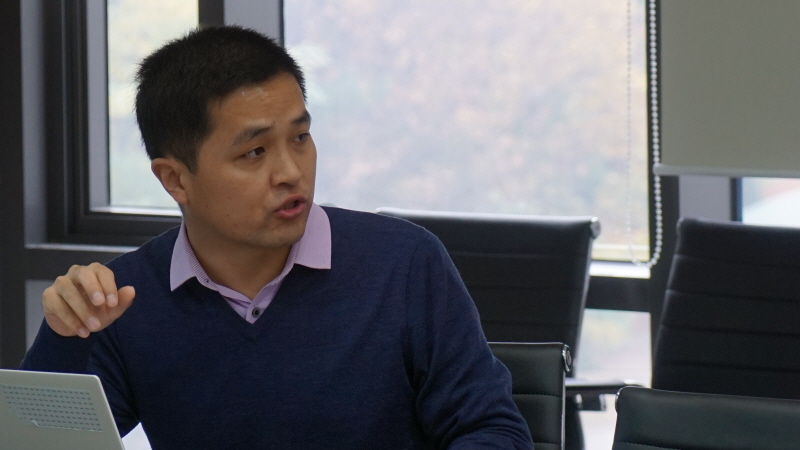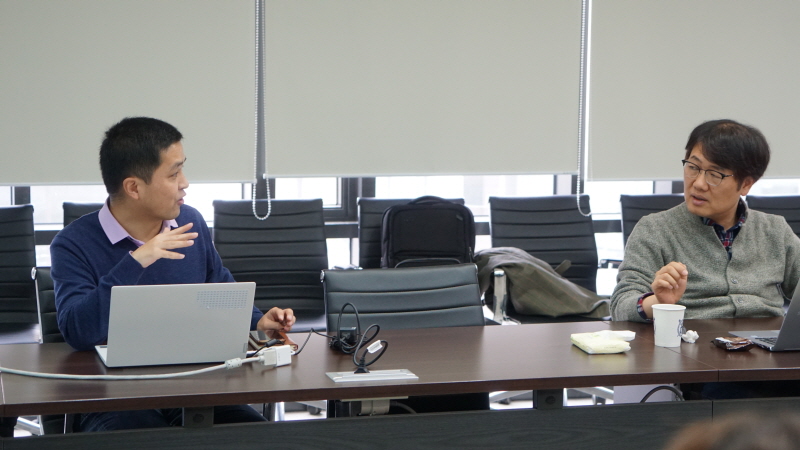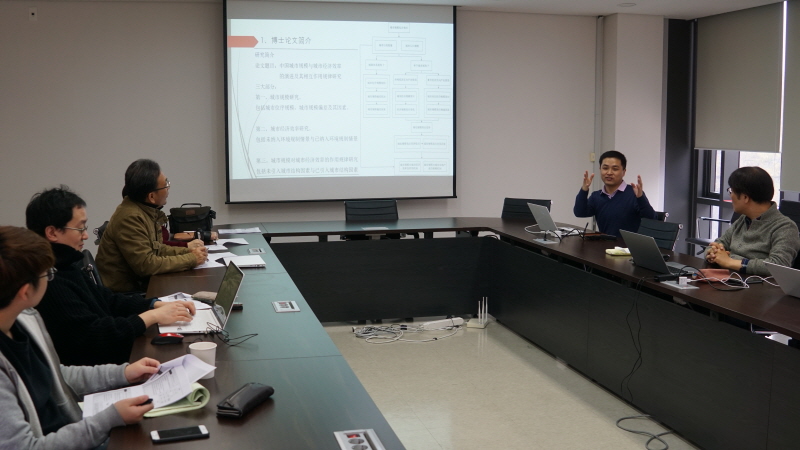 Professor Liu Hao from Shandong University who is currently a visiting scholar at SNUAC presented his research on 'Mobility and Satisfaction of Urban Public Services in Shandong, China' at the 6th colloquium hosted by the Center for Asian Cities at SNUAC. The mechanisms involving urban scale and urban economic efficiency within the context of developmental urbanization in China were examined followed by discussions on the effects of economy type and government economic policies. Professor Liu Hao ended the colloquium by explaining his current research in China along with his research plans in Korea.