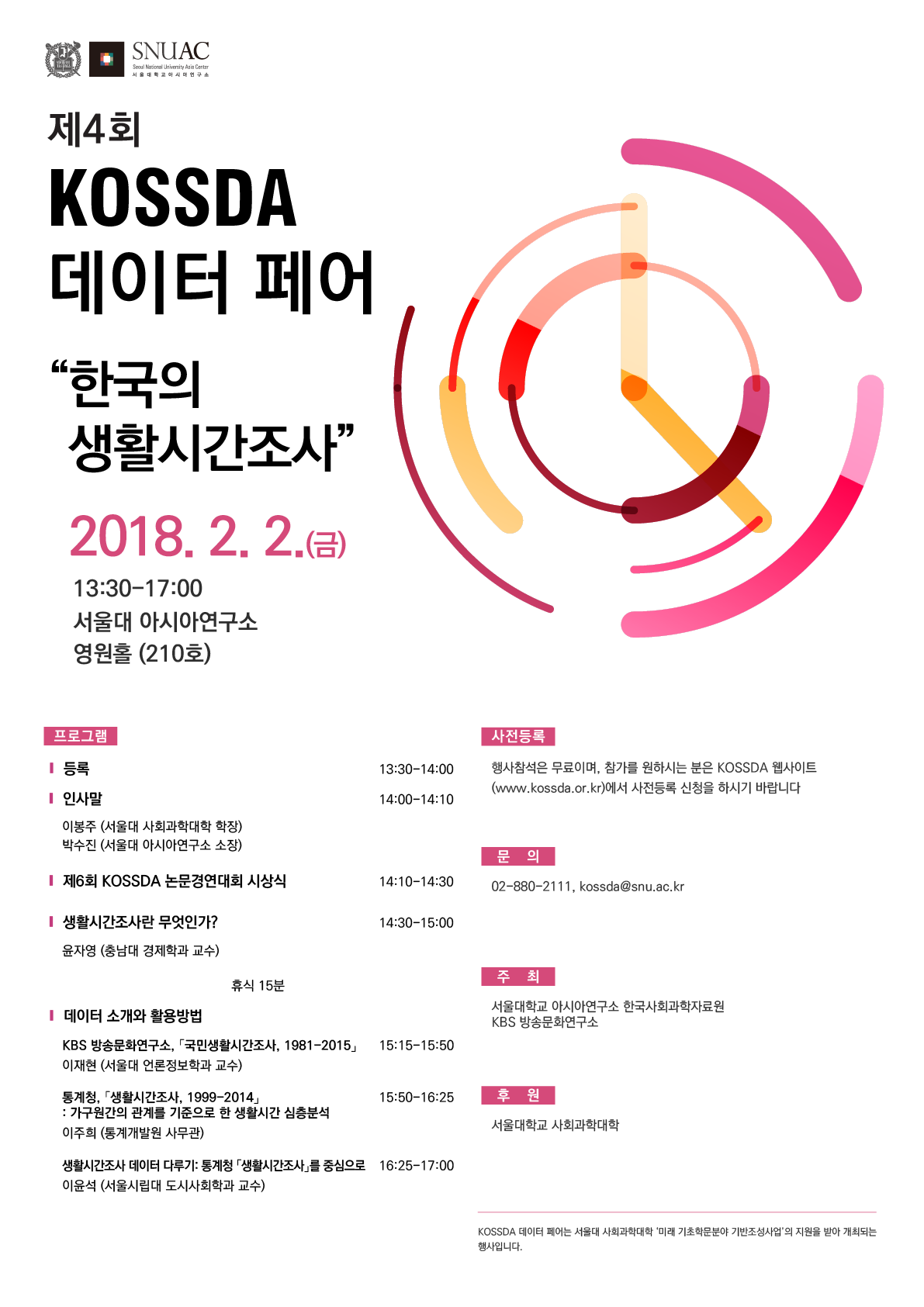 Date & Time: Friday, 2 February, 2018, 13:30-17:00
Venue: Youngwon Hall(#210), SNUAC(Bldg#101)
Organizers/Sponsors: SNUAC KOSSDA, KBS Broadcast Research Institute
Inquiry: KOSSDA / +82-2-880-2111 / kossda@snu.ac.kr
The Data Fair is a place of intellectual interchange where researchers with first hand experience in data analysis demonstrate and lecture on commonly utilized quantitative and qualitative data. The 4th Data Fair will deal with the 'Time Use Survey' mostly used for studying the life style and quality of life of Koreans. We look forward to welcoming interested researchers and students.