Beyond Hate and Fear: How Do Asia and Europe Deal with Hate Speech?
---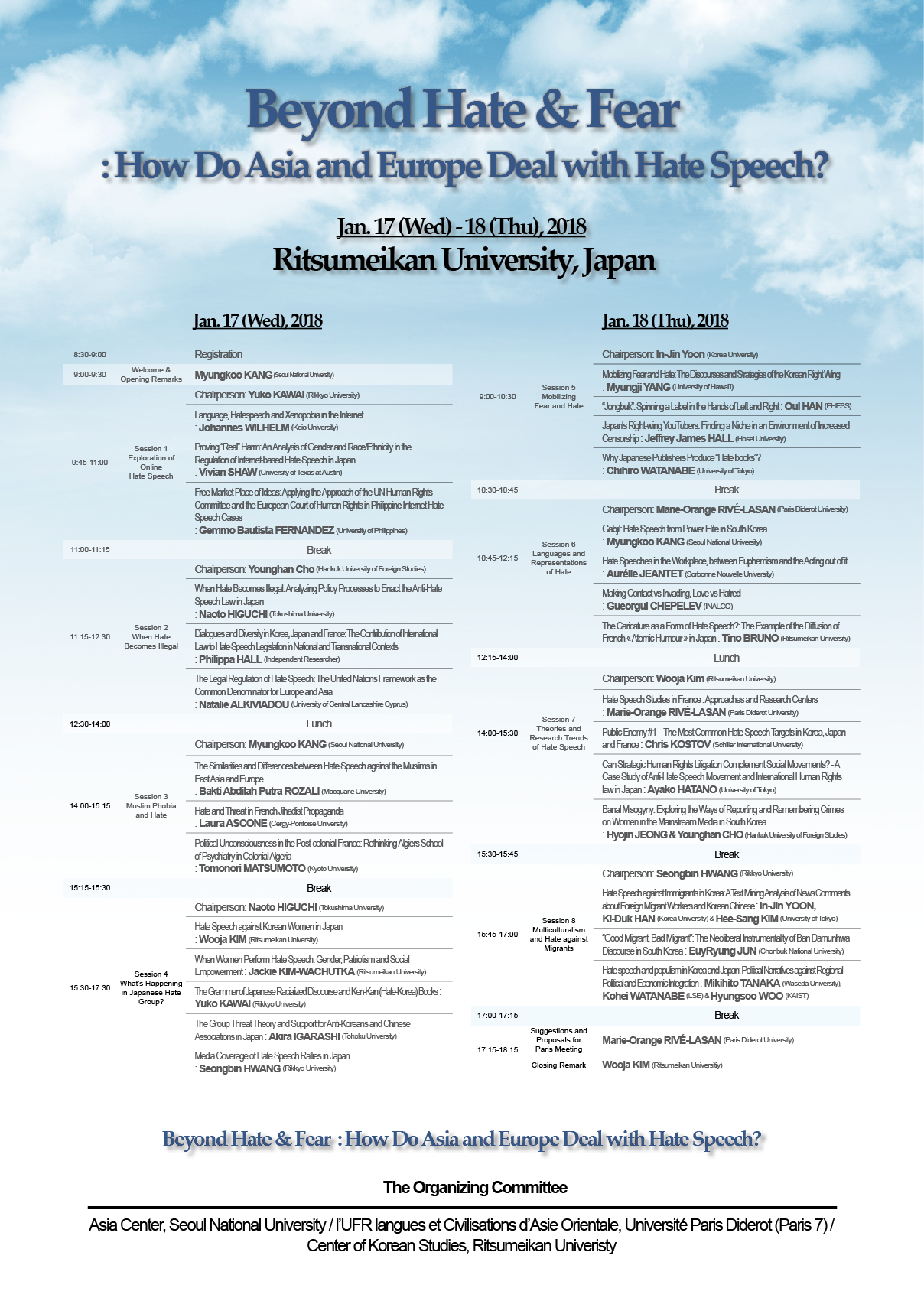 Date & Time: Wednesday, 17 January, 2018
Venue: Soshikan Hall, Ritsumeikan University
Organizers/Sponsors: Asia Center, Seoul National University / l'UFR langues et Civilisations d'Asie Orientale, Université Paris Diderot (Paris 7) / Center of Korean Studies, Ritsumeikan Univeristy
Inquiry: hatespeech2018@gmail.com
This international workshop seeks to illuminate the national, regional, and global dynamics of hate speech from diverse viewpoints that include political, legal, historical, ideological, and religio-cultural perspectives. We will examine the contours of hate speech in different Asian and European contexts. The comparative nature of this collaborative research will help fill in blind spots and lead to better informed and more sophisticated recommendations for the prevention of hate speech.
Link to the full program ==> workshop program